On September 17, Mr. Toby Adams, deputy mayor of New Zealand's Hauraki district, Mr. Ross Harris, chairman of Economic Development Committee and parliamentarian, Mr. David, director of Economic Development Committee visited Alfa Bus and received a warm reception from Mr. Huang Kunda, chairman of Alfa Bus.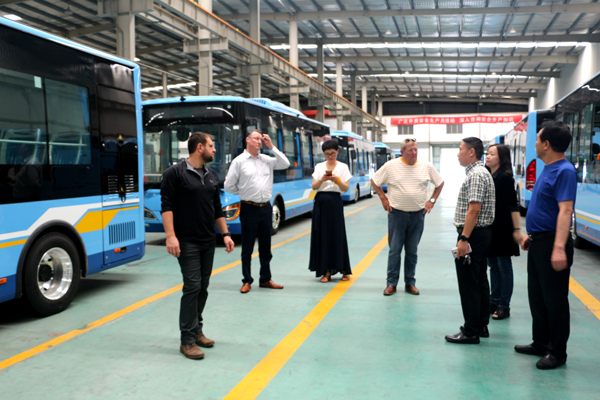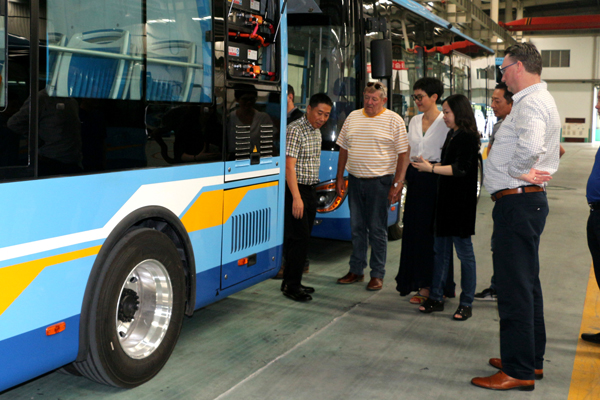 In the meeting room, the New Zealand project manager introduced the company's development history, product technology R&D, system monitoring platform, and status of exports to New Zealand guests.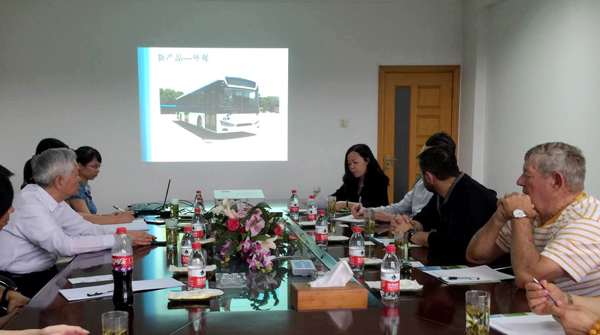 Alfa Bus began to develop pure electric buses in 2002. In 2012 and 2014, 12-meter two-door and three-door pure electric buses successively passed the EU homologation. In 2012, they have successfully entered the Italian market and can be sold freely in all EU countries. In 2015, Alfa Bus pure electric bus exclusively undertook the operation of the green transportation project of the Milan Expo, successfully completed all the reception tasks of the Expo and became the star product of the Expo. For more than five years, it has been running continuously in many cities in Italy, and its excellent performance has won praise.
Later, New Zealand guests boarded the bus and took trial ride of many popular bus models of Alfa Bus.
In the new energy workshop, the Mr. Toby Adams asked in detail about the product configuration, performance, price and market share. He said that New Zealand, as one of the most beautiful countries in the world, encourages the use of new energy vehicles.
When experiencing the Alfa Bus pure electric buses exported to Japan, Mr. Ross Harris said that Alfa Bus's electric buses are well-made, spacious and cost-effective, and they are very suitable for the New Zealand market.
The rise of self-owned brands builds the dream of a powerful automobile nation, and the "Belt and Road" initiative provides a good historical opportunity for new energy buses. Alfa Bus always attaches great importance to the needs of overseas markets, especially the European market. According to the local special road conditions and climate conditions, it carries out vehicle line matching and customization, strengthens the body framework, heightens the bus chassis, and makes the bus more adaptable to the actual operating needs of overseas regions.
Mr. David, director of Economic Development Committee of New Zealand, said that Alfa Bus has a long and profound history and strong innovation and R&D capabilities. He hopes to communicate and exchange more, and is willing to make more contributions to the friendship and development of both parties!