Nice appearance Modern Design
Multidimensional enjoyment
The frame adopts a square tone, small rounded transition, rigid and soft, smooth lines,
beautiful and generous, giving people a feeling of elegance, kindness, and safety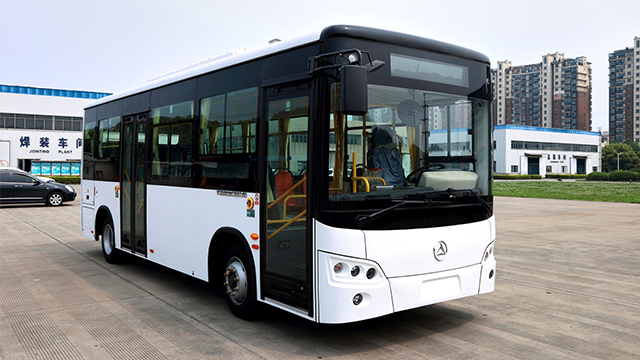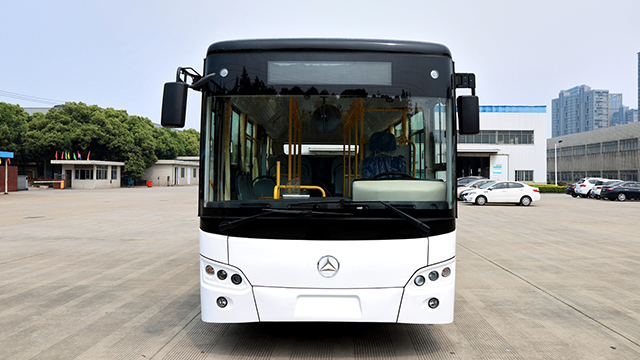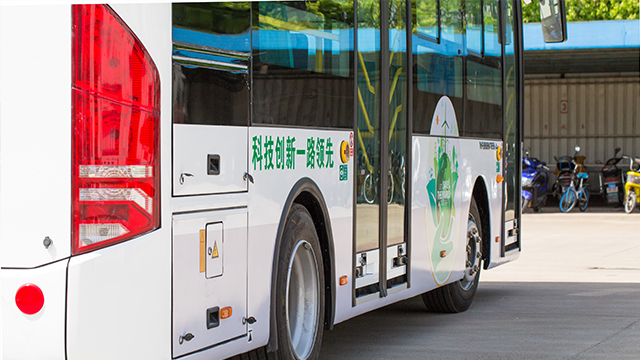 Safe and comfortable Space
Multidimensional experience
Safety measures: Six key designs, eliminate fire hazards from the source, four escape safety settings, and provide multiple safe escape routes.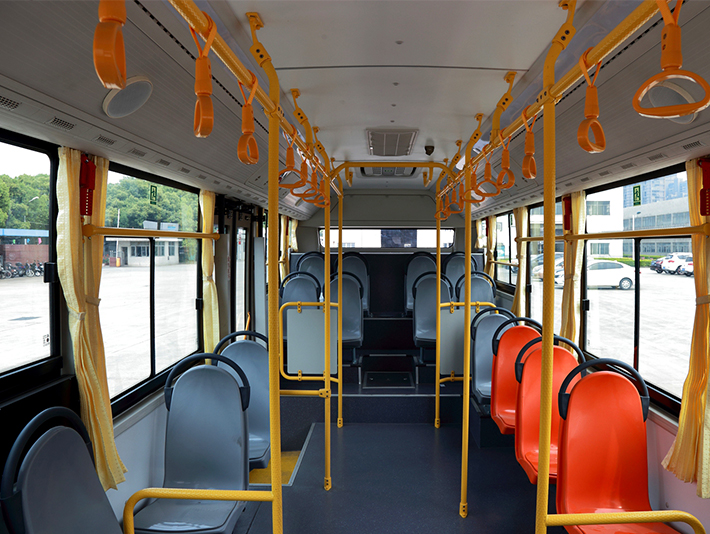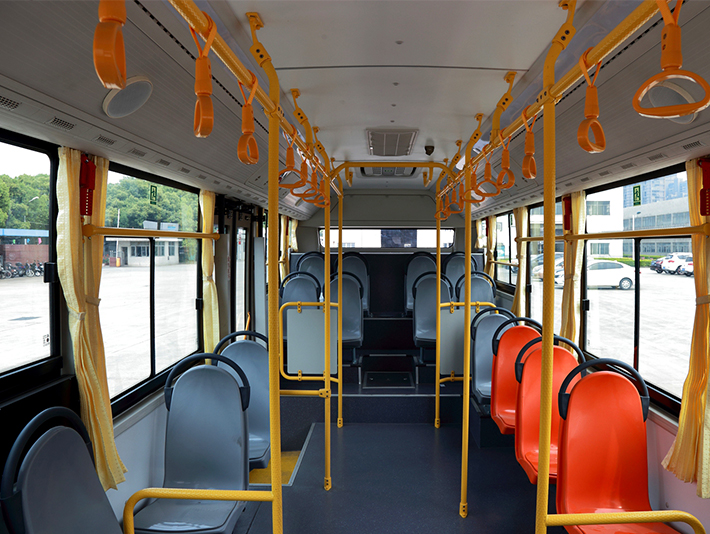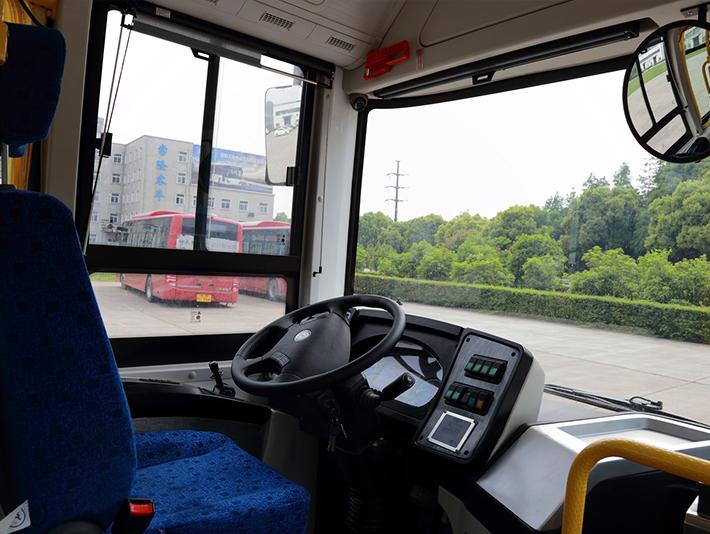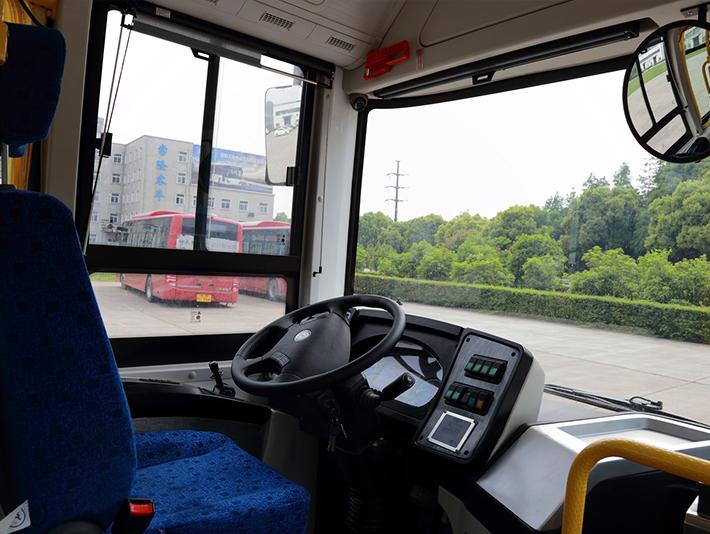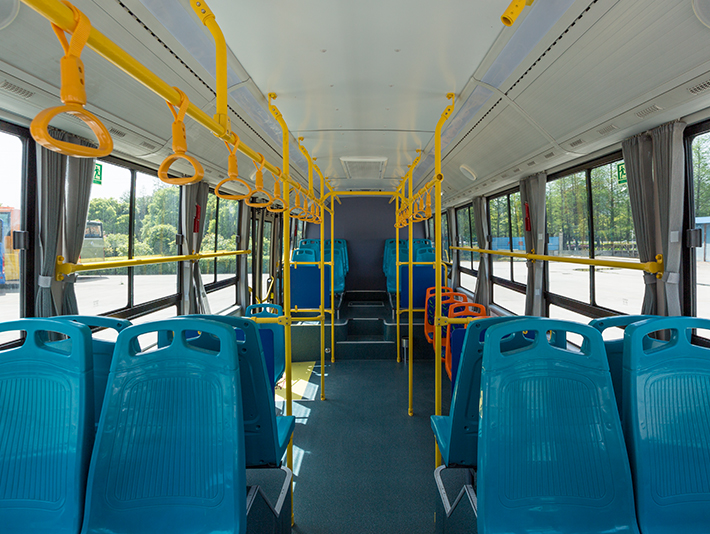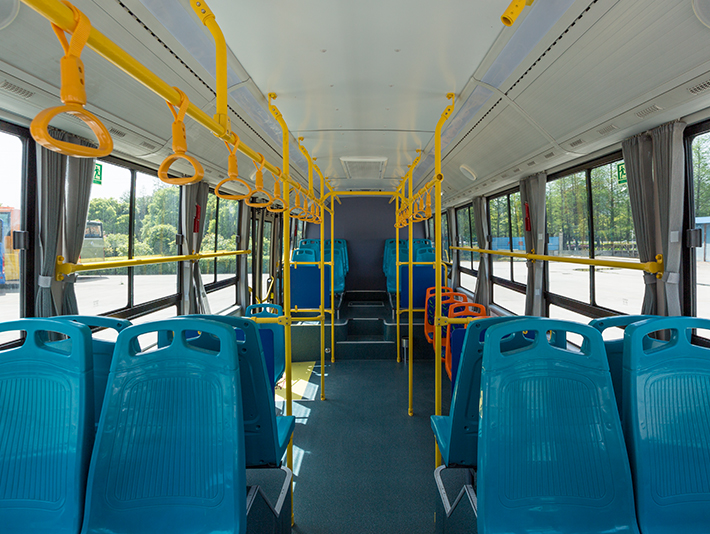 Core advantage Guard every journey with strengths
Quality Technology
Independently master the three key core technologies of new energy vehicles, including electric bus control, motor and motor drive system, and battery system and battery management, to reach a high level.
Steering Performance and Energy Saving

The use of electro-hydraulic power steering technology improves the portability of low-speed steering and the stability of high-speed steering, and improves the steering performance and energy-saving characteristics of bus.

MCU

The combined anti-lock control strategy of friction braking and motor feedback braking can recover braking energy in the largest proportion and extend the driving range by 5%

High-power permanent magnet synchronous motor

The high-voltage components (power battery, motor, controller, etc.) of pure electric bus are designed in separate compartments, completely isolated from the passenger compartment, and the wading height of the whole bus is better than traditional diesel vehicles. The ATS intelligent cooling system technology is adopted to ensure the working temperature of high-voltage components is kept in a reasonable range, which improves the safety of electricity and driving.

Thermal Management System for Battery Boxes

The battery is centrally arranged above the motor at the rear of the vehicle, and the battery adopts water-cooling technology, which can extend the life of the battery and improve the crash safety of the vehicle at the same time.

Intelligent remote monitoring platform for electric bus

Vehicle terminal and real-time monitoring system: support optimized mobile terminal browsing, when the vehicle breaks down, the system will notify the service personnel of the fault information; GPS and GPRS can track and locate the running position of the vehicle at any time for emergency rescue.

Electric hydraulic power steering energy saving control

Comprehensive use of power-assisted control, return control, inertia control and damping control to improve the portability of low-speed steering and the stability of high-speed steering, while reducing energy consumption as much as possible.

Controller technology

Permanent magnet synchronous electrical drive controller technology for higher efficiency and longer life span.

Safe energy control, optimized recovery

Vehicle control technology: The vehicle control strategy can be customized and optimized according to different customers' road conditions, and the braking energy recovery efficiency can be scientifically and reasonably optimized to make the whole vehicle more energy-saving and improve the range.

Monocoque Bodywork

The whole vehicle adopts Monocoque Bodywork technology, Metal closed ring structure, and T700 high-strength steel for the frame, which makes the vehicle lighter and more energy-saving.
Parameter



Standard configuration

Whole vehicle

Vehicle parameters




Dimensions

8640×2380×3120

number of seats

72/15-25

Wheelbase

4400mm

Maximum total mass

13000

Curb quality

7950/7650

Front overhang

2240mm

Back overhang

2000mm

Approach/departure angle (0)

10/9

Maximum speed

69km/h

Battery capacity (kwh)

163.4/186.7/229.05

Step structure

Second step

Passenger door structure

Open front door