The journey of Alfa Bus has become the most precious mark in the history of China's pure electric bus development. Looking back on this journey, it has had a lot of beauty and attracted countless fans. This year, Alfa Bus will embark on a new journey. Is Alfa Bus still so firm and powerful?
Adjust the pace, retreat in order to advance
Probably, someone would think that the development of Alfa Bus has been slow. In fact, it is just adjusting the "breath" and rhythm, preparing for a new round of accelerated "running."
Although advance and retreat are directional, the selected coordinate system is different. Retreat may mean advance. From simply pursuing the high speed of sales growth, to emphasizing the quality and efficiency of bus development, to focusing on paving the innovative and green road for the future of Chinese buses, Alfa Bus has been advancing with the times.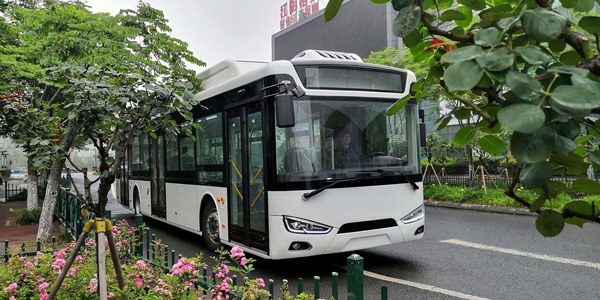 (New generation export car sent to Italy)
In recent years, China's bus industry has ushered in the "new" era. All bus manufacturing companies are facing more severe competition. To hand over a qualified answer on an uneven road, they need to bravely embark on innovative The journey must be fulfilled even more with ambitious missions. And Alfa Bus has been working hard with actions, accurately grasping market trends, and continuously promoting technological innovation and product R&D according to market needs.
In 2002, we developed China's first pure electric bus for demonstration operation on China's first pure electric bus line. It is China's first demonstration pure electric bus and a prototype of a major special pure electric vehicle of the National 863 Project. For more than ten years, Alfa Bus has been unremittingly researching and developing key components of electric buses. After technological advancements in lead-acid batteries, lithium manganese batteries, and lithium iron phosphate batteries, the cooling methods of motors and inverters have changed from air-cooled to water-cooled technology, thereby improving power density and efficiency, and other key components in the market are selected and matched to independent research and development and integrated optimization. At present, we have launched four generations of products with range of 7.5-12m series electric buses. It can meet the needs of different users, and the product has won unanimous praise from users in terms of reliability and safety, especially its applicability to northern alpine regions.
Plan ahead and break through
In February 2018, the Ministry of Industry and Information Technology and other four ministries and committees issued the "Notice on Adjusting and Improving the Financial Subsidy Policy for the Promotion and Application of New Energy Vehicles", which clearly encourages the promotion and application of high-tech, safe and reliable products. It can be seen that new energy buses are entering the era of "technology is king". Moreover, with the further decline of subsidies, the new energy bus market will also enter a new round of adjustment period. The result of big waves will be the survival of the fittest, and the strong will remain strong.
In order to seize new opportunities, Alfa Bus has further improved its new energy bus product sequence on the basis of its existing product line. Promote enterprise development with technological innovation, give products more connotation, continuously iterative upgrades to improve product performance, improve cost performance, and use strength to help customers maximize their benefits.
(6108 and other photos)
Long-term planning
Alfa Bus new energy base in Heze city, Shandong Province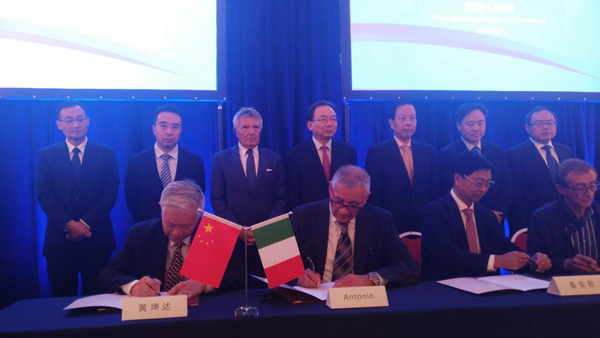 In the first half of 2018, the Heze Municipal People's Government and Jiangsu Alfa Bus Co., Ltd. held a cooperation signing ceremony. Jiangsu Alfa Bus Co., Ltd. will invest 3.36 billion CNY (Chinese Yuan) to build a new energy commercial vehicle base in Heze Economic Development Zone. The base will eventually After completion, it will have an annual production capacity of 20,000 new energy commercial vehicles, and the total annual output value of the entire vehicle is expected to reach 15 billion CNY (Chinese Yuan).
Since 2018, Alfa Bus has improved its comprehensive strength in new energy bus technology, product standardization, product line layout and marketing model.
Ascend the heights and seek far-reaching ambitions. Standing at the historical node of the "new era", Alfa Bus will continue to move forward with great courage and determination.